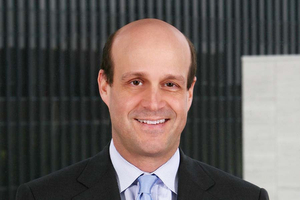 Bruce is a founding member of Parkman Whaling and has been involved in the energy industry for more than 15 years in various capacities, including investment banking, strategy consulting, and government service. At Parkman Whaling, Bruce has managed advisory engagements in mergers and acquisitions, financings, and divestitures, with a focus on upstream oil and gas transactions in the Eagle Ford Shale and the Permian and San Joaquin Basins. He has also managed or participated in restructurings, distressed M&A, and 363 sales for public and private E&P companies, with a focus on assets in the Gulf Coast and Rocky Mountains. Bruce has also advised energy companies and institutional investors on oil and gas special situations and distressed investing opportunities.
In his capacity with Parkman Whaling's merchant banking activities, Bruce manages Monterey Energy LLC, an independent E&P company with approximately 16,000 net acres in California's San Joaquin Basin. In addition to his role with Monterey, Bruce oversees certain non-operated oil and gas investments in the Eagle Ford Shale.
Bruce has also worked in corporate finance at Noble Corporation and South Bay Resources in Houston, and as a strategy consultant with PFC Energy in Washington, DC. At PFC Energy, Bruce provided strategic, geopolitical, economic and financial advice to large-cap integrated energy companies, national oil companies, and independent E&P companies. Prior to PFC Energy, Bruce worked in the office the Deputy Secretary of the U.S. Department of Energy and served as a White House liaison for the Department's Power Marketing Administrations. Bruce's government experience also includes domestic and international energy policy at the U.S. Senate in Washington and the International Energy Agency in Paris.
Bruce is a trustee of the National Ornamental Metal Museum and a member of the Advisory Board of the Asia Society Texas Center.
He received an MBA from Rice University, an MA from the Johns Hopkins University School of Advanced International Studies, and a BA from the University of Colorado.