Through our merchant banking activities, we invest directly in energy-focused businesses, ventures and projects. We understand that no two deals are identical, so we work to creatively develop capital structures that align the interest of each stakeholder. Typically, we provide ongoing advisory services on corporate matters to the firms in which we invest.
Select Merchant Banking Investments

Patriot Resources Partners, LLC
Project financing – Exploration and Production
Patriot was formed in 2007, when two experienced management teams merged their respective acreage positions in the prospective Wolfberry trend of West Texas. The company utilized new multi-stage fracturing well completion technology to strategically explore and develop its acreage block.
Parkman Whaling was engaged to raise and structure drilling and development capital. Parkman Whaling sourced the controlling institutional investor. Management contributed their acreage and Parkman Whaling co-invested equity in the deal alongside the institutional investor.
The assets were successfully sold in two transactions for an undisclosed amount.
Cortez Resources
Startup Equity Growth Capital
Cortez Resources and its wholly owned subsidiaries ("Cortez") was a lease acquisition company focused on liquids-rich acreage in shale plays. Cortez is headquartered in Dallas, Texas.
Parkman Whaling identified an opportunity to form a lease acquisition company. Joined by industry partners, the firm developed a business plan and arranged for the management of the company.
The company's assets were successfully sold in five separate transactions. The company retained a working interest in several Eagle Ford leases.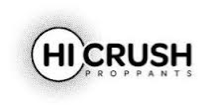 Hi-Crush Proppants LLC
Equity Growth Capital
Hi-Crush produces premium monocrystalline sand ("proppant"), a critical component in fracturing unconventional oil and gas reservoirs. The company owns sand processing facilities and over 100 million tons of proven reserves of Ottawa sand. Hi-Crush sells its sand to major US oilfield services companies under long-term, take-or-pay contracts.
Parkman Whaling was engaged to raise growth capital. Parkman Whaling sourced the controlling institutional investor. Parkman Whaling co-invested in both the equity and debt capital raised.
In July 2012, Hi-Crush filed for an initial public offering (NYSE: HCLP), through a master limited partnership, of interest in the Wyeville, Wisconsin site (the Wyeville site was estimated to be approximately 50% of total assets).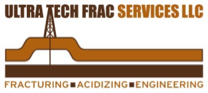 Ultra Tech Frac Services LLC
Startup Equity Growth Capital
Ultra Tech provided hydraulic fracturing services to oil and natural gas exploration and production companies in the Permian Basin located in West Texas. Ultra Tech operated an 18,000 horsepower fleet and was headquartered in Houston, Texas with a district office in Midland, Texas.
Management approached Parkman Whaling about an opportunity to start a new hydraulic fracturing company. Parkman Whaling and a long-time business associate formed the company and provided capital to pay initial deposits on equipment that management had reserved in a manufacturer's queue.
Parkman Whaling Securities, LLC was subsequently engaged by Ultra Tech to raise equity growth capital in a private placement. Management received incentive-based equity in the company.
The assets of the company were successfully sold to a strategic buyer.

Stone Mountain
Restructuring
Stone Mountain is a private exploration and production company focused on the acquisition, exploration and development of natural gas assets in the Horn River Basin of British Columbia. The company is headquartered in Calgary, Alberta.
Parkman Whaling was engaged to assist in the analysis of Stone Mountain's assets and negotiations with the company. Parkman Whaling co-invested in the newly created holding company.
Most of the production is currently shut-in due to depressed natural gas prices. The company holds long lived leases with substantial ability to wait for a commodity price increase.
Monterey Energy LLC
Startup Equity Growth Capital
Monterey is an exploration and development company focused on shale targets located in Fresno County, California.
The Principals of Parkman Whaling formed Monterey as a resource play company to target prospective shale formations not previously drilled using modern drilling and completion techniques.
The company currently holds leasehold interest in approximately 7,000 net acres in Fresno County, California.