We offer our clients and partners our wisdom and the benefits of our accrued experience on the front lines of the global oil and gas industry. Our senior advisors collectively have 120+ years of industry experience. Our team brings a broad array of backgrounds in investment banking, reservoir engineering, bankruptcy and reorganizations, corporate governance matters, and operating experience, to the table.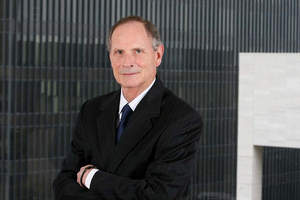 Jim Parkman has been associated with the energy industry and financial services business for over 30 years as an employee of energy companies, an investment banker specializing in energy and an entrepreneur providing financial services to energy companies. He is now involved in an investment banking firm formed in 2007 named Parkman Whaling LLC.
Petrie Parkman & Co., the firm he co-founded in 1989, was sold to Merrill Lynch in December 2006. During the seventeen year history of Petrie Parkman it was engaged in providing financial services to the energy industry including representing clients in mergers, asset transactions, restructurings, private placements and underwriting of securities. Petrie Parkman became a leader in its businesses and was recognized in several publications as the best in the energy advisory sector before it was sold in 2006.
Prior to the formation of Petrie Parkman, Jim Parkman was a Managing Director of The First Boston Corporation where he worked in the New York M&A Group as an energy specialist beginning in 1982. He came to First Boston after working for Saxon Oil Company and Texas Eastern Corporation from 1975 to 1982. His first professional job as an economist for The Federal Reserve Bank was accepted after receiving his M.A. in economics from Texas Tech. Prior to that he served as an officer in the U.S. Air Force after completing his undergraduate degree (honors) at Mississippi College in 1972.
During his career Mr. Parkman has advised public and private companies, directors, investors and government officials on strategic and transaction objectives. He was extensively engaged in numerous takeover defense situations in the 1980s and was responsible for organizing energy company asset restructuring programs during that same period. His involvement in energy industry transactions extended through 2006 as he developed a leading provider of acquisition and divestiture services and established a leading merger advisory service. In the late 1990s Mr. Parkman created a service to advise both creditors and debtors in bankruptcy resulting in several significant reorganizations and recapitalizations. His service to private, public and institutional interests includes assignments for the U.S. Government (the largest privatization in U.S. history) and the Kingdom of Saudi Arabia (natural gas initiative).
In addition to forming Petrie Parkman and Parkman Whaling he has collaborated with and invested in several energy-related entities including Energy Special Situations Funds, Patriot Resources, Cortez Resources, Hi-Crush Partners, Ultra Tech Frac Services, Monterey Resources, EC Mako LLC and other start-ups and early stage entities.
Jim Parkman resides in Houston, Texas and has two grown children and three grandchildren also residing in Texas. He is a strong supporter of educational charities primarily through the Susan K. Black Foundation. This entity, founded in 2001 by Mr. Parkman in honor of his late wife, is involved in advancing art education through school programs, workshops and museum programs.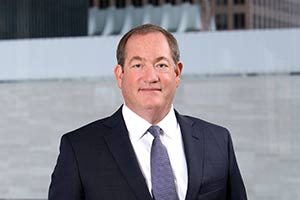 Darin Ackerman has over 20 years of investment banking experience, with the vast majority spent in the energy industry. He began his investment banking career in Dallas with Smith Barney as a southwest U.S. generalist, but soon migrated to the oil and gas sector and since then has been dedicated to the energy industry. His transaction experience spans exploration & production, oilfield service and equipment, midstream and refining & marketing. He also has significant experience with energy related technologies and alternative energy.
Darin has been involved in over $8.7 billion in completed financing and strategic advisory transactions. His financing experience comprises public and private capital raises at all levels of the capital structure. He has significant energy leveraged finance experience working with public and private issuers in the placement of securities ranging from traditional high yield debt to private, highly structured debt and equity-linked financings with a broad range of institutional investors. His equity capital markets experience includes IPOs and follow-on offerings for corporate, MLP and trust issuers, as well as private equity placements. Strategic advisory assignments have included mergers, exclusive sales, buyside, exchange offer and fairness opinion engagements for public and private company clients. A common theme in his approach to advising clients is his emphasis on developing a clear understanding of clients' needs and aspirations and addressing them with thoughtful, creative and targeted ideas.
His efforts in recent years have been primarily directed at the E&P segment, however over the course of his career Darin has done a significant amount of work in the oilfield service and equipment sector, such as in the natural gas compression business where he was amongst the most active bankers as compression developed into a stand-alone industry, including the private equity backed acquisition and financing transactions that formed Universal Compression.
Prior to joining Parkman Whaling, Darin was a managing director and co-head of energy investment banking at Imperial Capital. He was previously a senior energy banker with Wunderlich Securities, CRT Capital LLC, and BT Alex. Brown.
He received an MBA and BBA in finance from the University of Texas at Austin.
Darin resides in Houston with his wife and two children. He enjoys coaching his kids' little league and football teams.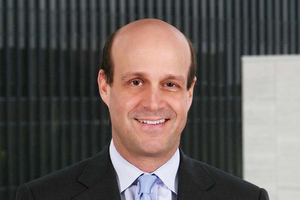 Bruce is a founding member of Parkman Whaling and has been involved in the energy industry for more than 15 years in various capacities, including investment banking, strategy consulting, and government service. At Parkman Whaling, Bruce has managed advisory engagements in mergers and acquisitions, financings, and divestitures, with a focus on upstream oil and gas transactions in the Eagle Ford Shale and the Permian and San Joaquin Basins. He has also managed or participated in restructurings, distressed M&A, and 363 sales for public and private E&P companies, with a focus on assets in the Gulf Coast and Rocky Mountains. Bruce has also advised energy companies and institutional investors on oil and gas special situations and distressed investing opportunities.
In his capacity with Parkman Whaling's merchant banking activities, Bruce manages Monterey Energy LLC, an independent E&P company with approximately 16,000 net acres in California's San Joaquin Basin. In addition to his role with Monterey, Bruce oversees certain non-operated oil and gas investments in the Eagle Ford Shale.
Bruce has also worked in corporate finance at Noble Corporation and South Bay Resources in Houston, and as a strategy consultant with PFC Energy in Washington, DC. At PFC Energy, Bruce provided strategic, geopolitical, economic and financial advice to large-cap integrated energy companies, national oil companies, and independent E&P companies. Prior to PFC Energy, Bruce worked in the office the Deputy Secretary of the U.S. Department of Energy and served as a White House liaison for the Department's Power Marketing Administrations. Bruce's government experience also includes domestic and international energy policy at the U.S. Senate in Washington and the International Energy Agency in Paris.
Bruce is a trustee of the National Ornamental Metal Museum and a member of the Advisory Board of the Asia Society Texas Center.
He received an MBA from Rice University, an MA from the Johns Hopkins University School of Advanced International Studies, and a BA from the University of Colorado.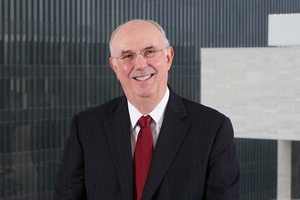 Tom Hensley has a wealth of investment banking experience dating back to 1980 primarily devoted to serving clients in the energy industry. Tom worked as a senior banker at Petrie Parkman for ten years beginning in 1997. Mr. Hensley left Merrill Lynch shortly after it acquired Petrie Parkman to help start Parkman Whaling LLC. Mr. Hensley is heavily involved in the management of Parkman Whaling.
During his career at Petrie Parkman, Tom worked in all areas of the firm's investment banking business. In the late 1990s he led an initiative at Petrie Parkman to create a specialized service to advise both creditors and debtors in bankruptcy as well as out-of-court reorganizations and recapitalizations of energy companies. Tom co-headed this highly successful effort as Petrie Parkman garnered a large share of debtor and creditor assignments in the latest distressed cycle in the industry. In connection with this business, Tom developed relationships with numerous financial interests and creditor constituencies as well as the bankruptcy bar. He has testified in court as an expert witness in a number of these cases. In addition to bankruptcy representations, Mr. Hensley has assisted other clients in restructuring debt and considering recapitalization transactions outside of the bankruptcy process.
Throughout the course of his investment banking career, Mr. Hensley has acquired extensive corporate finance experience in public debt and equity offerings, convertible securities, master limited partnerships, royalty trusts, and partnership consolidations. He is experienced in private offerings as well as financial advisory assignments in mergers & acquisitions, asset divestitures, fairness opinions, and special committee assignments.
Prior to joining Petrie Parkman in 1997, Tom was a Managing Director of Dean Witter Reynolds Inc. and managed that firm's Houston Corporate Finance office. Before joining Dean Witter in 1996, Mr. Hensley was a Managing Director with PaineWebber Inc. and headed that firm's Houston Investment Banking Office until 1995. Prior to joining PaineWebber in 1988, Tom held positions in the Corporate Finance Departments at E. F. Hutton & Company Inc. and Rotan Mosle Inc. Mr. Hensley began his career in the Houston Office of Ernst & Whinney (1976-1980).
Mr. Hensley received his Bachelor of Business Administration (highest honors) from Southern Methodist University in 1976. He is a Chartered Financial Analyst and a Certified Public Accountant.
Tom is a resident of Houston, Texas. He is married and has three children.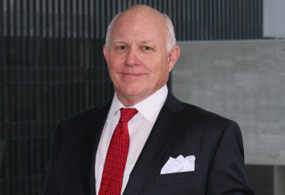 George Morris has been associated with the energy industry and financial services business for over 30 years as an investment banker and Board Member of several public energy companies. In January 2020, he merged Morris Energy Advisors, LLC into Parkman Whaling
During most of his year career on Wall Street, he has specialized in the Midstream and Downstream sectors of the energy industry extending into specialty chemicals and products. He also developed significant sector experience in the oilfield and downstream services & equipment sectors. This specialization has given him an in-depth understanding of the unique economic and competitive dynamics of these elements of the energy value chain.
Before joining Parkman Whaling, George founded Morris Energy Advisors, LLC. Prior to Morris Energy Advisors LLC, he was a senior banker in Merrill Lynch & Co.'s Global Energy & Power Group having rejoined the firm with its acquisition of Petrie Parkman & Co. Prior to joining Petrie Parkman, Mr. Morris was a partner at Simmons & Company International. Mr. Morris began his career at The First Boston Corporation in 1982 as a generalist in the firm's Corporate Finance Department and later a specialist in its highly recognized Merger Group. During his eleven years at First Boston, he helped build the premier Energy Group of its time on Wall Street.
Mr. Morris has led large project teams in the privatizations of Petrogal, Portugal's national oil company, and Petro-Canada, Canada's national oil company as well as high profile takeover defense assignments for Phillips Petroleum, Texas Eastern, CNG, Transco Energy, Texaco and several others. Critical to the midstream energy business, he has advised on the formations, restructurings, mergers, acquisitions, and liquidations of numerous Master Limited Partnerships including TEPPCO, Plains All-American, Calumet Specialty Products, Pacific Energy, Pride Companies, Hiland and Huntway Refining. He has also managed numerous financial and strategic advisory assignments and capital financings for clients such as Conoco, Exxon, Phillips Petroleum, Dow Chemical, Dynegy, Enron, Petro-Canada, Transco Energy, Williams Companies, Consolidated Natural Gas, Pacific Enterprises, Kinder Morgan, Texaco, Shell, Mobil, Tenneco, Valero, Tesoro, Cameron, CSX, Entergy, Holly, Panhandle Eastern, Texas Eastern, Petrolane, SEMPRA, SOHIO, Sun, BFI, SCI, Southdown, NATCO, Copano, Tejas Gas, TransMontaigne, and many other large and small public and private companies and partnerships.
Mr. Morris has also previously served on the Boards of several publicly traded companies and partnerships, typically as a Financial Expert under SEC and NYSE Rules, including Arch Coal Inc., Energy XXI Gulf Coast, Inc., and Calumet Specialty Products Partners, LP. He is also a member of the National Association of Corporate Directors (NACD). Mr. Morris graduated from the University of Texas where he received a BBA in 1977 and a MBA in 1979. He also earned a Doctorate in Jurisprudence from Southern Methodist University in 1982 and is a member or past member of the State Bar of Texas, the National Petrochemical & Refiners Association and the Gas Processors Association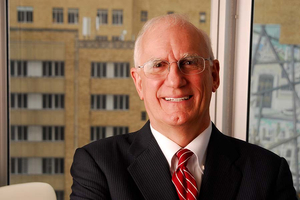 William P. Nicoletti has a long history in investment banking, corporate management and directorship as well as in litigation support and management consulting. He is experienced in complex corporate and partnership governance issues. He has served in several corporate leadership positions including as: lead director, non-executive Chairman of the Board, Chairman of Special Committees and as Chairman of several Audit Committees. He has been involved in several corporate and partnership restructurings as both a banker and a board member. He has testified as an expert in connection with matters of corporate and partnership governance, mergers, acquisitions, financings, valuations and due diligence.
Bill has been a Managing Director and Head of Energy Banking for PaineWebber Incorporated, E.F. Hutton & Company Inc., and McDonald Investments, Inc. Prior to joining Parkman Whaling, he was Managing Director of Nicoletti & Company Inc., a firm providing investment banking, expert testimony and financial advisory services to corporate clients involved in a diverse mix of businesses. Until joining Parkman Whaling, his business activities were based in New York.
He was instrumental in the formation of the first publicly traded master limited partnership, Apache Petroleum Company, and is currently a director of Star Gas, a New York Stock Exchange-listed MLP. He has been a director of seven other companies in the energy business and three non-energy companies. In 2004, he agreed to become the Non-Executive Chairman of Star Gas and led the successful out-of-court recapitalization of that company.
At Hutton and PaineWebber his group was responsible for all non-utility energy transactions, which included public and private equity, convertible preferred, convertible debentures, high yield and investment grade debt, mergers, acquisitions, divestitures and fairness opinions. During his career in investment banking Mr. Nicoletti has been involved in over $5.0 billion of financings and $7.5 billion of merger and other transactions.
Bill has been engaged as an expert witness in 20 separate litigations and has provided deposition testimony in 12 such cases. His testimony has involved matters of corporate and partnership governance, mergers, acquisitions, financings, valuations and due diligence.
He is a cum laude graduate of Seton Hall University with a major in mathematics. He received an MBA degree with honors from Columbia University Graduate School of Business which he attended on an academic fellowship. He has been designated as an Audit Committee financial expert. He is a resident of Houston, Texas.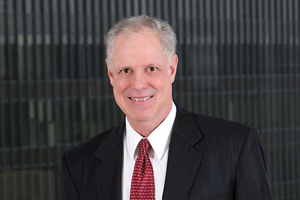 Dr. Joel Parkman is a partner of Parkman Whaling LLC and is responsible for research and analysis in support of the firm's advisory services to clients. Dr. Parkman has assisted with acquisition and divesture projects, private equity, restructuring and other assignments.
Prior to joining Parkman Whaling, Joel worked as Head of Research for Investment Banking for Petrie Parkman & Co. He assisted with corporate and asset transactions for both domestic and international clients including advising the Kingdom of Saudi Arabia on its Natural Gas Initiative as well as working to execute private equity transactions. Additionally, he worked with the restructuring group on power generation assignments to monitor troubled companies in the electric power sector and debt to equity restructuring assignments. His experience in the electric power sector includes advisory assignments involving several natural gas reserve acquisition projects for domestic municipal utility clients and an international power generator.
Prior to joining Petrie Parkman, Joel's background was as a scholar: he holds a Bachelors degree in Business Administration from Mississippi College, a Masters of Divinity from Southwestern Baptist Theological Seminary, and a Ph.D. from Baylor University.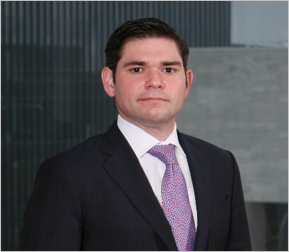 Brandon Bohls received a B.A. in Political Science and Economics from Texas Tech University. Prior to joining Parkman Whaling, Mr. Bohls was a 3rd year Associate at Morris Energy Advisors. While at Morris Energy Advisors, Mr. Bohls worked on Capital Markets and M&A transactions involved in numerous segments of the energy industry including Midstream, Downstream, Oilfield Services and Chemicals. Prior to Morris Energy Advisors, Brandon was a 3rd year analyst in the Energy Group at Cowen & Company.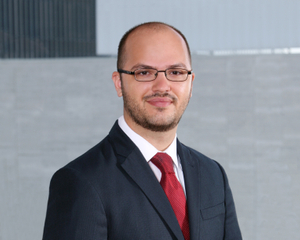 John Owen earned an M.S. in Finance and a Bachelor of Arts from the University of Dallas. During his time at the University of Dallas, John participated in the student managed investment fund and was a finalist in the southwest region CFA Institute Research competition. Prior to joining Parkman Whaling, John worked in Wells Fargo's Corporate Banking Energy Group in Houston where he performed credit underwriting and portfolio management services for companies within the oilfield services and upstream sectors. John is originally from the Northern Virginia area.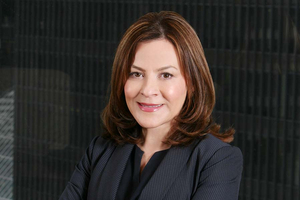 Sandie Pierce has served as office manager for Parkman Whaling since its start-up in 2007. Among her many duties, she is responsible for maintaining the firm's client engagement letters and client invoicing, implementation and renewal of vendor contracts. She also acts as the administrator of the personnel department and manages the firm's construction and office expansion projects.
Prior to her position with Parkman Whaling, Sandie joined Petrie Parkman & Co. in 1990 where she worked for 16 of its 17 year history. During her tenure at Petrie Parkman she assisted in many of the firm's divestiture projects, was responsible for maintaining client engagement letters and invoicing, accounting duties, and administered personnel records for the Houston office. She also coordinated travel arrangements and processed expense reports. In addition she served as the firm's special events planner. Sandie also managed all the construction projects for the firm's several Houston office expansions.
In 2006 and 2007 Sandie worked with Pam Dean Cable on the Blossom Art of Flowers, an International Art Competition and Art Exhibition for the Susan Kathleen Black Foundation.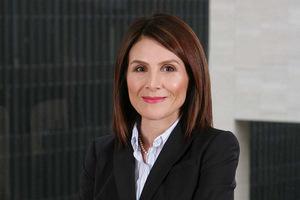 Edna Sanchez has served as office administrator for Parkman Whaling since September 2007. She is responsible for all accounts payable activities, the processing of all employee expense reports and making travel arrangements for the entire office. She provides administrative support to the Chief Compliance Officer and is responsible for managing the recordkeeping requirements for all affiliated entities. She is also responsible for managing regulatory required licensing for the firm, all registered agents and non-registered associated persons and managing the firm's regulatory filing compliance for deadlines which include client file management, annual renewal filings, contact questionnaire filings, administrative annual filings, fidelity bond renewals, agent terminations, continuing education and distribution of internal procedures.
Prior to her employment with Parkman Whaling, Ms. Sanchez served as Sales Assistant for Assurant Health/North Star Marketing, a national health insurance firm, for thirteen years. During her tenure there, Ms. Sanchez provided administrative support to four in-house sales representatives and secondary administrative and marketing support to over 2,400 sales agents in the field. Her varied responsibilities ranged from the preparation and distribution of marketing materials to providing customer support to existing and potential clients. Ms. Sanchez also served as a liaison between sales representative and sales agents, prepared proposals for individual and group insurance policies and provided orientation for new employees.