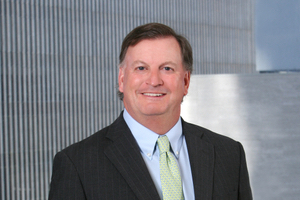 Rick Makin is a highly experienced capital markets professional with over 30 years of exposure to commercial, investment and merchant banking functions. Credit trained with over $50 billion of leveraged finance transactions placed primarily in the RBL, term loan B, unitranche and high yield debt markets. He joins Parkman Whaling after six years at Rivington Capital, where he successfully negotiated a series of joint ventures with some of the largest providers of structured private credit, to broaden their penetration to middle market, credit investment opportunities.
Prior to joining Rivington in October 2011, Rick spent three years as a Managing Director at GE Capital Markets. Prior to GE, Rick co-founded the Energy Finance Group at Merrill Lynch Capital, having started that initiative in December 2006. He was responsible for the syndication of all senior, secured and second lien transactions originated out of the Energy Finance Group. From 1998-2006, Rick was a Managing Director in the Leveraged Capital Markets Group at Banc of America Securities (and predecessor banks). Before 1998, Rick held various positions in energy finance and syndications in New York including: ING Baring Furman Selz, BZW Capital, Barclays Bank, and Manufacturers Hanover Trust.
Rick received a B.A. in Economics from Middlebury College.
Besides enjoying lifelong connections made in the energy business, Rick is a passionate director on the Kelly Brush Foundation - a rapidly growing national organization that inspires and empowers people with spinal cord injuries to lead active and engaged lives.