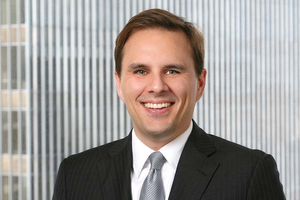 Michael Hanson is a founding member of Parkman Whaling LLC. For more than 12 years, Michael has had the great pleasure of advising companies, boards, lenders and investors throughout the energy industry. As an investment banker, Michael represents clients in mergers, asset transactions, restructurings, private placements and strategic initiatives. Clients served range from small, private oil and gas firms to large, public asset managers and financial institutions.
The majority of Michael's work focuses on the upstream sector of North America's oil and gas industry. With a lifelong respect for the industry's technical experts, Michael is adept at communicating the technical aspects of opportunities in order to support his clients' goals of making money in a cyclical industry. Beyond exploration and production, Michael has experience in gas gathering and midstream infrastructure, hydraulic fracturing services, frac sand mining, power asset management, oilfield technology, among others.
As a result of beginning his career just prior to the Financial Crisis, Michael has acquired substantial experience in distressed situations representing debtors, creditors and investors in and out of bankruptcy. Notable public transactions include the successful restructurings of Vanguard Natural Resources, Fieldwood Energy, Linn Energy and Berry Petroleum, Energy XXI, Energy Partners Ltd. (EPL) and the sale of Dune Energy.
In addition to his advisory work, Michael is very involved in Parkman Whaling's principal investing activities, which now include more than $325 million of invested capital. Of all his accomplishments in his career, Michael is most proud of the close relationships he has built with his many friends, colleagues and clients across the energy and financial centers of Houston, New York, Midland, Dallas/Ft. Worth, San Antonio, New Orleans, Oklahoma City, Tulsa, Denver, Bakersfield, Calgary, among others.
Outside of his work activities, Michael is an active supporter of education, health, arts and community organizations throughout Houston. He is currently a board member of The Fondren Foundation, and was formerly a director of The Menninger Clinic Foundation, Co-Founder and Co-Chair of its Young Leaders in Mental Health, a founding member of the Greater Houston Community Foundation's Next Generation Donor Institute and a member of the steering committee for the establishment of The Center for Family Philanthropy.
Michael received an MBA in Entrepreneurship from the Acton School of Business, named the #1 Most Competitive Student Body of Graduate Business Schools in America by the Princeton Review. He is also a magna cum laude graduate from Southern Methodist University. Born in Corpus Christi, Texas, and raised in Houston, Michael is a fifth-generation energy industry member. He resides in Houston with his wife and their three young children.